Favorite recipes from the Castoria family collection.
I need a spot to save my recipes. Until I create a new site, they will make their home here. An extra bonus for those looking for a graphic designer.
We attempt to capture the favorite recipes that make our family happy around the kitchen table. It's not strictly ethnic in any sense, although there are strong threads of Italian cuisine and New Mexican cuisine sprinkled throughout. Enjoy and eat well.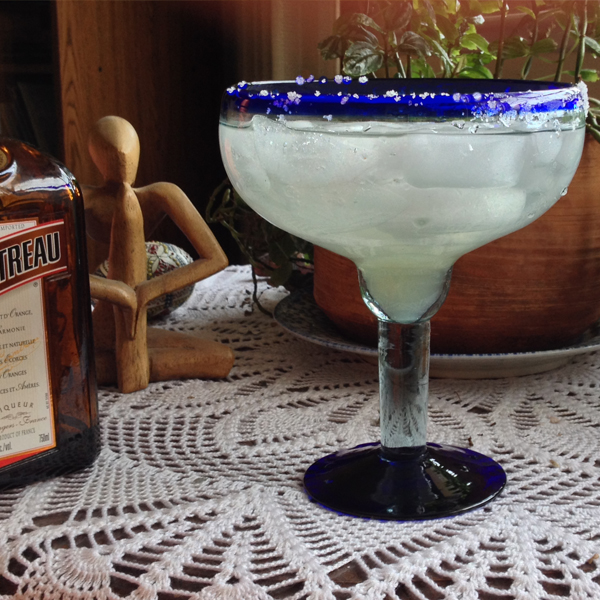 Tom's Margueritas
2013-11-29 09:14:09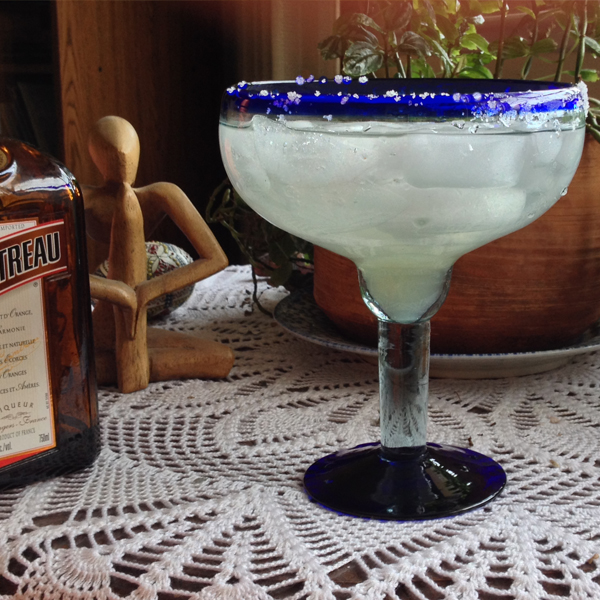 Serves 2
Frozen or on the rocks, a delicious marguerita!
Nutrition Facts
Amount Per Serving
* Percent Daily Values are based on a 2,000 calorie diet. Your Daily Values may be higher or lower depending on your calorie needs.
Marguerita Mix
1 1/4 cups 'Tavern' Sweet & Sour bar mix
3/4 cup Jose Cuervo Gold
1/2 cup Triple Sec
1/4 cup Contreau (secret ingredient)
Additional (Optional)
Lime
Coarse Salt
Instructions
Mix all the ingredients together for the marguerita mix.
Prepare Marguerita Glass: Rub a section of lime around the rim of glass. Press the rim of glass into a plate of coarse salt.
Frozen
Fill blender with crushed ice and blend with the marguerita mix into a slushy delight.
On the Rocks
Fill Marguerita glass with crushed ice, fill with marguerita mix.
Garnish glass with a slice of lime.
Adapted from Bette
Adapted from Bette
iBetteU http://www.ibetteu.com/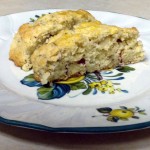 Aunt Dolly's Biscotti
2013-11-27 16:14:39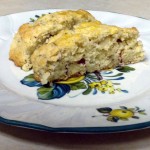 A tin of these cookies were made for our drive from Norwalk, CN to Albuquerque, NM in 1967. I was 11 years old. My initial thought was 'yuck, no chocolate chips' but it was a long drive and eating was a diversion. I broke off just a corner of one of these half moon biscuits - that's what Aunt Dolly called them - and tasted it. 'Hummm. . . not bad' I took another bite. Really quite delicious. Unfortunately I had to share with my sisters and parents but needless to say I consumed many of those delicious biscuits and slumped into a bit of a depression when the tin was empty. I never forgot the love I developed for those tasty morsels. Luckily, several years later, I believe I was then 16, Aunt Dolly came to Albuquerque. I asked her to teach me to make them, and she did. The rest is history. I may be the only one in my family that knows how to make them, as Aunt Dolly has long since left this world. Thank you Aunt Dolly!
Nutrition Facts
Amount Per Serving
* Percent Daily Values are based on a 2,000 calorie diet. Your Daily Values may be higher or lower depending on your calorie needs.
For the Well
4 cups Flour (all purpose)
3 tsps Baking Powder
1 tsp Baking Soda
1 tsp Salt
1 cup Butter (let it set at room temperature for 1/2 hour)
Add to the Well
5 large eggs + (1 egg yolk - Save for later) (also room temperature)
2 tsps Vanilla
1/4 cup Milk
1 cup Sugar
1/4 cup Anisette liqueor
1 cup of toasted sliced or slivered almonds
Instructions
Sift the first 3 ingredients together right onto a large flat surface. (If you're not brave use a large bowl)
Cut-up the butter into small pieces and work it into the flour mixture with you fingers until its fairly well blended.
Make a 'well' out of this mixture. That's what Aunt Dolly called it, but I thought it looked more like a volcano.
Crack the eggs into the volcano (remember to leave out at least 1/2 of one of the yolks).
Mix the eggs together with your fingers as you start to pull in the flour mixture - so FUN!
As it starts to thicken add the vanilla, a little milk, the sugar, the anisette until you get a sticky yet coherent dough. If you get it too wet you will have to add some more flour.
Add the almonds and work them evenly through the dough.
Preheat the oven to 400 or 425 degrees (again this is not rocket science)
Divide the dough in 3 equal parts.
Make long loaves of the dough and place them lengthwise onto a cookie sheet. Very messy and sticky. Try to form consistent thickness and width of the loaves.
Wash your hands after you've tasted what was stuck onto them.
Now take that egg yolk that was set aside and mix a tsp of sugar into it. Drizzle this mixture over each loaf and spread it around the top making a glistening top coat.
Bake in hot oven for about 20 min. then turn the oven down to 325 degrees and bake for an additional 30 to 40 minutes. Watch them. You want them to turn golden brown on top.
Remove from oven, remove the loaves from the cookie sheet and let them cool on a wire rack.
Slice into 1" sections creating that traditional biscotti look. If you like a crisp biscotti you can then bake these slices in a slow oven until they reach the desired crispness. Aunt Dolly served them soft and biscuit like - and that's the way I like them. Enjoy!
Notes
These measurements are approximates. Especially the liquids as Aunt Dolly was not one to measure. When adding the milk and liqueor don't over pour. You want the dough to be sticky but not too wet. Oh it's all in the feel of it.
Adapted from Bette
Adapted from Bette
iBetteU http://www.ibetteu.com/